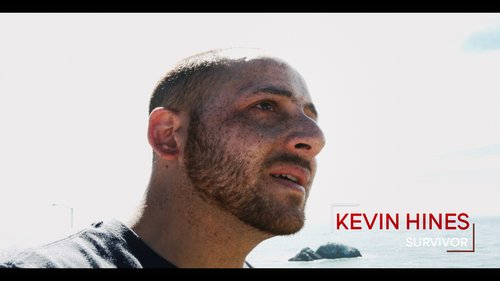 Kevin Hines
Kevin is one of only thirty-six (less than 1%) to survive the fall. He is the only Golden Gate Bridge jump survivor who is actively spreading a message of living mentally well around the country and throughout the globe. Kevin is an award-winning global speaker, best-selling author, documentary filmmaker, and suicide prevention and mental health advocate who has reached millions with his story of an unlikely survival and his strong will to live. Kevin in sharing his story, is fostering a critical bridge of hope between life and death for people caught in the pain of living with serious mental illness, difficult life circumstances, and more. His refreshing honesty, realism, advocacy, and appreciation of the complex conditions that contribute to mental illness is a much-needed guiding like through the darkness of societal stigma and discrimination.
#TeamRippleWorld (USA)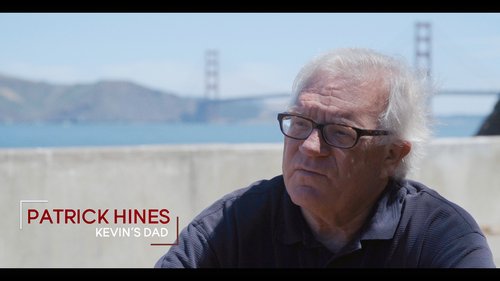 Patrick Hines
Kevin's dad, Patrick, reveals his true pain from the day Kevin jumped, and his pride for the man Kevin has become. Patrick is also the co-founder of the Bridge Rail Foundation, which is the group that fought for and was successful at having net approved for Golden Gate Bridge.
#TeamRippleWorld (USA)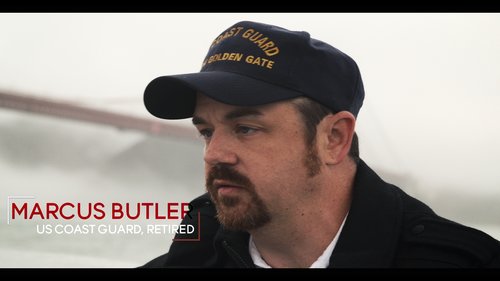 Marcus Butler
Retired US Coast Guard officer who help pull Kevin from the boat after his jump. In his 3 year stationed at the Golden Gate Bridge he pulled 57 dead bodies from the water who had jumped from the bridge. Kevin was his first survivor.
#TeamRippleWorld (USA)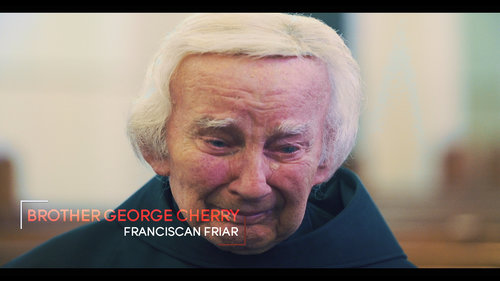 Brother George
Kevin visits the Franciscan Friar who was the hospital Chaplin who visited Kevin daily and the first person who encouraged him to tell his story.
#TeamRippleWorld (USA)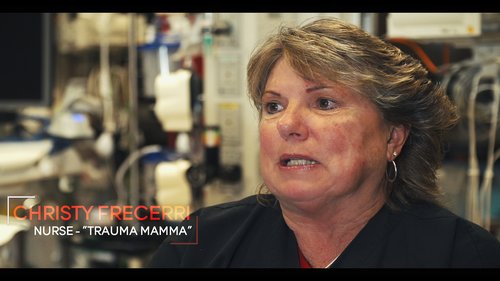 Christy "Trauma Momma"
The nurse who treated Kevin when he was brought to the hospital and helped physically save his life.
#TeamRippleWorld (USA)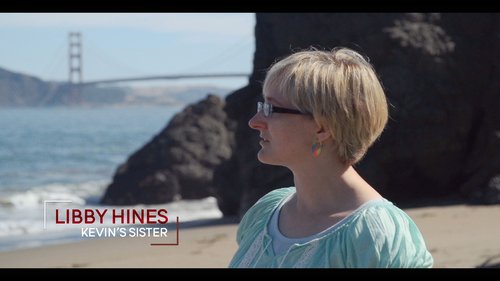 Libby Kroupa
Kevin's older sister, Libby, who he had not seen in 4 years talk at China Beach. They were adopted on the same day born 8 months apart. She blamed herself for not calling Kevin the day he jumped.
#TeamRippleWorld (USA)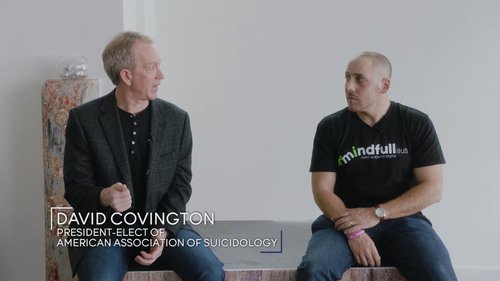 David Covington
President elect of the American Association of Suicidology. David Covington, LPC, MBA serves as Chief Executive Officer and President of RI International (formerly Recovery Innovations), is a partner in Behavioral Health Link, co-founder of CrisisTech 360 and leads the international initiatives "Zero Suicide," "Crisis Now" and "Peer 2.0."
#TeamRippleWorld (USA)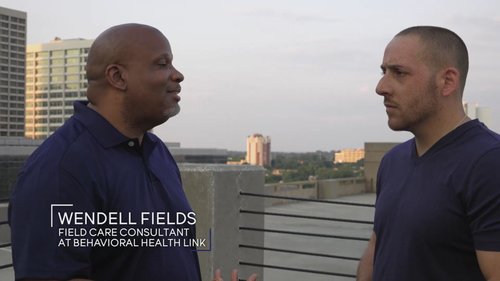 Wendell Fields
Field Care Consultant at Behavioral Health Link
#TeamRippleWorld (USA)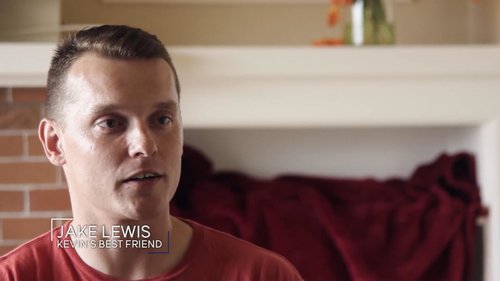 Jake Lewis
Jake met Kevin as a freshman in High School, both on the school wrestling team, they became fast friends. Jake watched Kevin struggle and battle with his mental health on a daily basis, however despite those challenges, he saw Kevin continue to create a positive outlook and promote hope for others who may be struggling. Within his own life, Jake works with people who have lost hope in themselves and others, many who suffer from mental illnesses and some whom turn to drugs and alcohol as a means of escape. Drawing on his own lived experience of suicide loss, Jake hopes to be able to encourage hope in others, alongside his friend, Kevin.
#TeamRippleWorld (USA)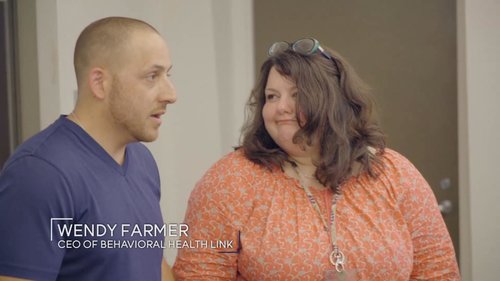 Wendy Farmer
CEO of Behavioral Health Link
#TeamRippleWorld (USA)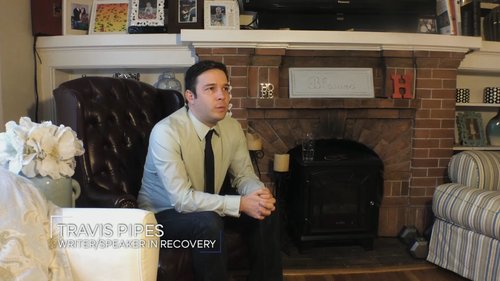 Travis Pipes
Writer, Advocate & Speaker. Travis has successfully completed intensive inpatient treatment geared towards dual-diagnosis substance abuse recovery as well as a life-changing 12-step program. He was a featured speaker at the 2017 'Many Faces Of Mental Illness Conference' hosted by Siouxland Mental Health at Iowa State University extension. He recently appeared alongside Kris Walker on her blog talk radio show 'Mental Health News' discussing his lived experience, viewpoints on mental health and writing as they apply to topics such as stigma, recovery and image in sports and wellness. Travis currently resides in Wisconsin. He's a published sports writer and studied journalism at the University of Wisconsin-Milwaukee.
#TeamRippleWorld (USA)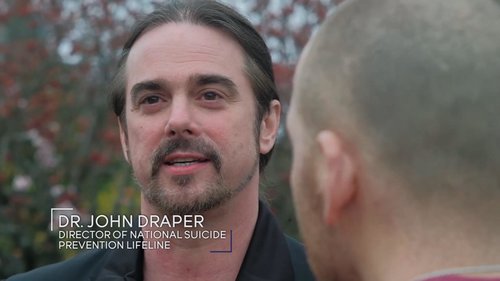 Dr John Draper
Dr. John Draper, Ph.D., is the Director of the National Suicide Prevention Lifeline. He is considered one of the nation's leading experts in crisis contact center practices (hotline, online chat, SMS services, etc.), and oversees all aspects of the federally-funded National Suicide Prevention Lifeline network, which consists of over 160 member crisis centers across the country.
#TeamRippleWorld (USA)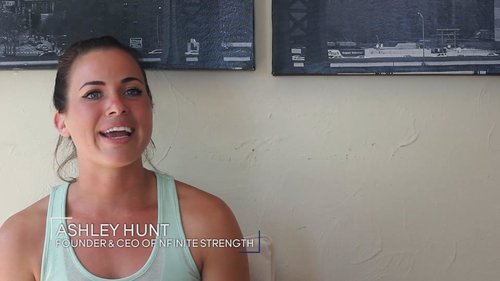 Ashley Hunt
Founder & CEO of Nfinite Strength. Ashley's passion is to help improve the health of individuals and in her community.  Through a life changing sexual assault at the age of 19, Ashley and her business partner created Nfinite Strength. A fitness company that specializes in Neuromuscular training correcting common dysfunctions created in the workplace as well as team building skills all while striving to build a stronger, more supportive community. Nfinite Strength will be working on putting together fitness fundraisers for victims of sexual violence and abuse and does work with Universities to spread awareness of sexual violence on college campuses.
#TeamRippleWorld (USA)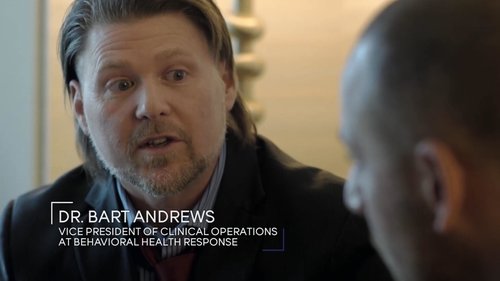 Dr Bart Andrews
Bart Andrews, PhD, is Vice President of Telehealth & Home/Community Services at Behavioral Health Response.  Dr. Andrews is the Co-Chair of the Suicide Lifeline's Standards, Training and Practices committee, a member of the Suicide Prevention Resource Center's (SPRC) Steering Committee, an SPRC  ZeroSuicide Academy Faculty member and member of the American Association of Suicidology's Executive Board of Directors. Dr. Andrews is a suicide attempt survivor and a proponent of embracing of lived expertise in our suicide prevention efforts.
#TeamRippleWorld (USA)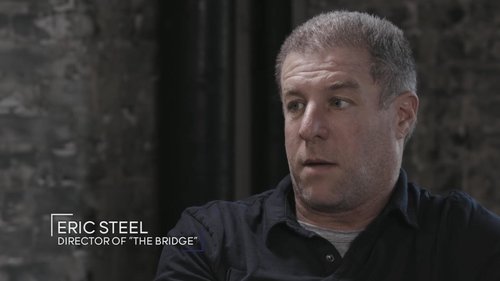 Eric Steel
Director of "The Bridge"
#TeamRippleWorld (USA)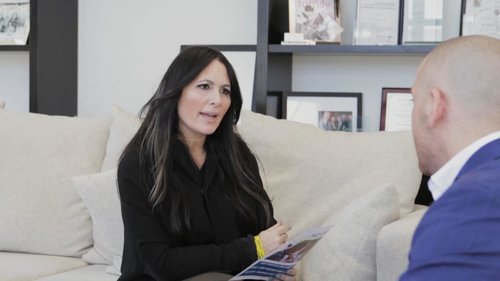 Dr Kelly Posner
Founder and facilitator of the Columbia-Suicide Severity Rating Scale (C-SSRS) used to identify suicide risk and determine the level of assistance each person needs.
#TeamRippleWorld (USA)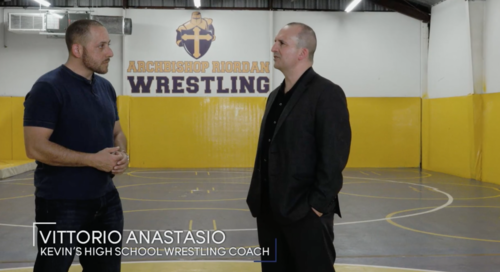 Vittorio Anastasio
Kevin's High School Wrestling Coach. Along with coaching Vittorio was working as a Dean of Students and then a counselor while Kevin attended high school.   Vittorio has been in regular contact with Kevin since he graduated.  Vittorio's other jobs at the school in his 33 year career included being a science teacher, principal, and president.   Vittorio is a California Hall of Fame Wrestling Coach, CEO for SF Elite Wrestling,  and is helping start a new non-profit for the victims and prevention of cyberbullying.
#TeamRippleWorld (USA)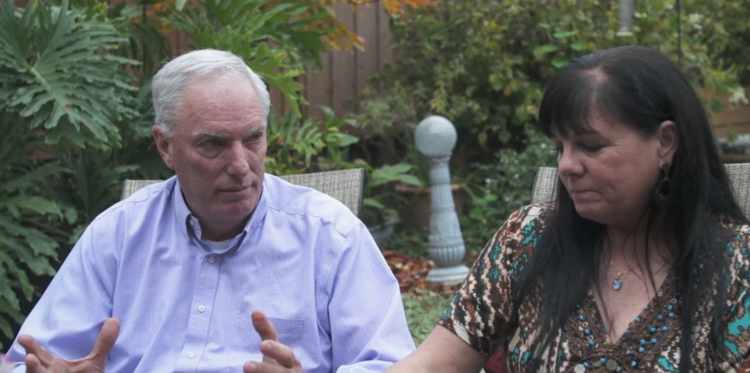 Mark & Dayna Whitmer
Mark and Dayna's 20-year-old son, Matthew, went missing since 2007 and is considered a 'potential suicide' by a jump from the Golden Gate Bridge since his body was never recovered and the jump was not captured on video. They became advocates for mental health awareness and suicide prevention.  Mark and Dayna are members of Bridge Rail Foundation and have volunteered with NAMI and AFSP as field advocates. Dayna co-authored a paper, "Analysis of the cost effectiveness of a suicide barrier on the Golden Gate Bridge" in 2013. This was published in CRISIS, the journal of the International Association for Suicide Prevention.
#TeamRippleWorld (USA)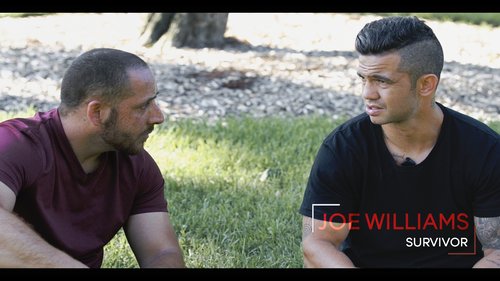 Joe Williams
Joe Williams is a First Nation Wiradjuri Aboriginal man born in Cowra, raised in Wagga Wagga, NSW Australia. Joe played Rugby League in the National Rugby League competition (NRL) with the South Sydney Rabbitohs, Penrith Panthers and Canterbury Bulldogs before switching to professional boxing in 2009. Whilst boxing Joe won the 2x WBF World Jnr Welterweight and WBC Asia Continental Champion. Joe was awarded the Wagga Wagga Citizen of the Year in 2015 for his committed work within the community, Mental Health & Suicide Prevention sectors. Joe has been involved in the filming of the global documentary "Suicide The Ripple Effect" and autobiography "Defying The Enemy Within" will be on shelves early 2018 and was also a contributing author to the book Transformation; turning tragedy into triumph.
#TeamRippleWorld (AUS)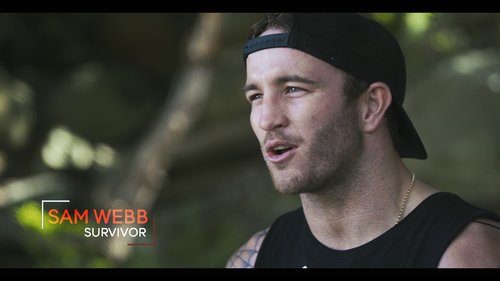 Sam Webb
Sam lives in Sydney and is the Co-Founder and CEO of the registered charity Livin (Australia), which he created, alongside friend Casey Lyons after they lost their best mate to suicide. A lot of his time is spent travelling the country delivering a program to schools that he developed called "LIVINWELL". In his free time, Sam enjoys keeping fit and healthy.
#TeamRippleWorld (AUS)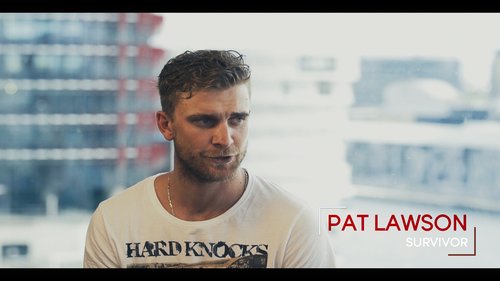 Pat Lawson
After battling his own mental health demons, Pat created an awareness campaign and Facebook movement, called 3 Words: I Need Help. He now spends time spreading his message of hope right around Australia.
#TeamRippleWorld (AUS)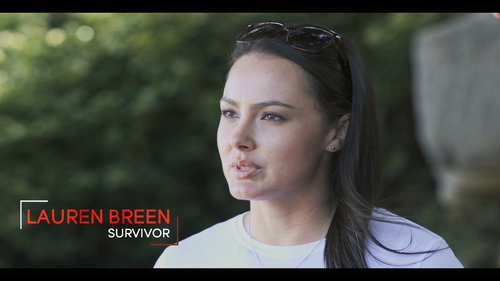 Lauren Breen
Lauren was thrust into the suicide prevention and behavioral health world in 2008, after the death of her brother Aidon, by suicide. Since that life changing event, Lauren has accumulated over 9 years experience within the mental health & suicide prevention sectors, working in Australia. Prior to this she worked in an array of industries including; advertising, marketing, events management & PR. Alongside her own charity laurenbreen.com.au
#TeamRippleWorld (AUS)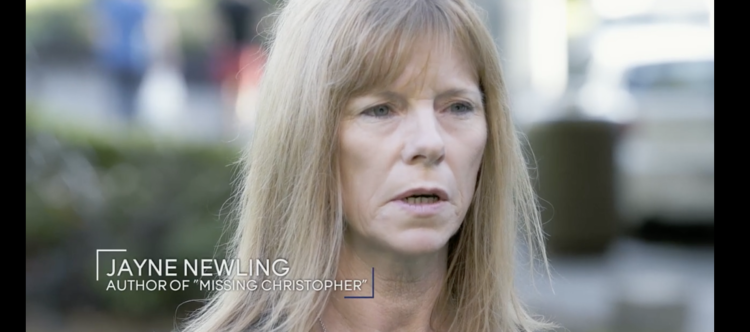 Jayne Newling
After the loss of her son Christopher, Jayne thought all hope was lost. How could she continue and go on with life without her son. She channeled her grief into something positive and wrote the book "Missing Christopher".
#TeamRippleWorld (AUS)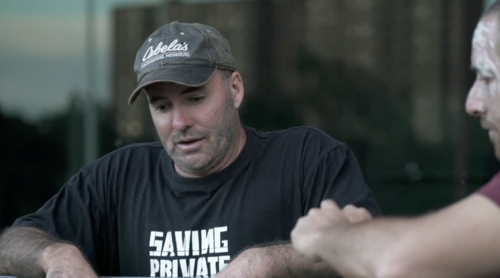 Greg Van Borssum
A failed school kid who turned adversities into opportunities, from Martial Arts to Movies. Over the years Greg has accomplished an incredible level of achievement…the worlds youngest professional Natural Bodybuilder, a multiple black belt martial artist, and award winning Hollywood film maker. But the successes aren't what made him.
#TeamRippleWorld (AUS)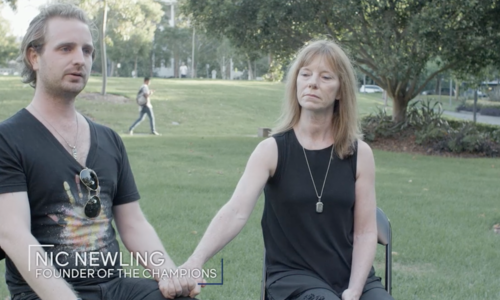 Nic Newling
Founder of The Champions. Nic is an outspoken advocate for mental health, suicide prevention, and sharing personal stories. Nic has reached millions of people through television, live talks, documentaries, radio, print, and online. He strives to make a continuing positive impact utilizing sharing and listening to encourage helpful, unscripted conversations around mental health, suicide prevention, and getting the most out of life.
#TeamRippleWorld (AUS)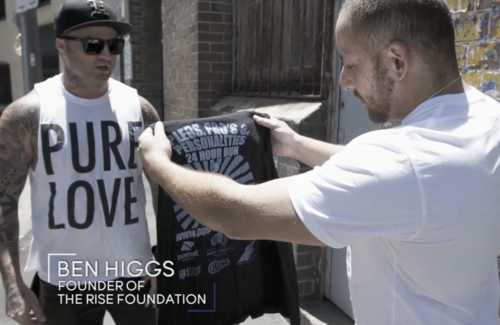 Ben Higgs
Founder of The Rise Foundation. Having silently battled depression for many years and seeing too many people tipped over the edge and lost to suicide, Ben decided he needed to do something and created the Rise Foundation. Through Rise Foundation young people come to realise that they are more than their mistakes and successes; their identities are meaningful simply as they are. And no matter how low life may get, there is always an avenue to rise.
#TeamRippleWorld (AUS)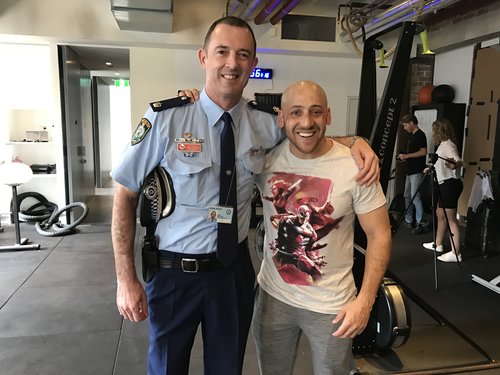 Joel Murchie
Chief Inspector Joel Murchie has been a member of the New South Wales Police Force since 1990, and has spent the last seven years as the Commander of the Force's Mental Health Intervention Team (MHIT).  He is responsible for policy, strategy, interagency liaison and operational tactics for his department with regards to mental health and suicide intervention and has overseen the training of all 16,600 officers in his jurisdiction in a two tiered mental health training program.  He also has a lived experience with mental health issues following his involvement as a survivor of the 2002 terrorist bombing in the Sari Club in Bali and is a passionate advocate for the reduction of stigma and better outcomes in the mental health and suicide prevention space.
#TeamRippleWorld (AUS)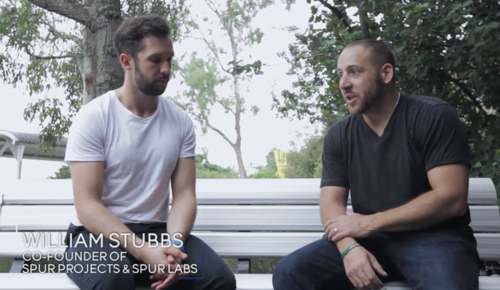 William Stubbs
Co-Founder of Spur Projects & Spur Labs
#TeamRippleWorld (AUS)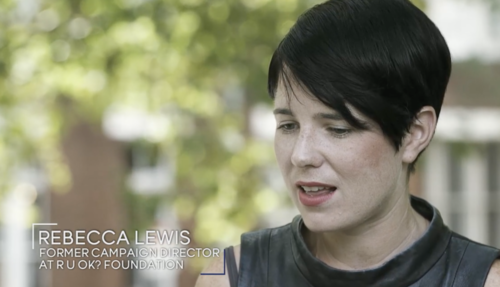 Rebecca Lewis
Former campaign director at R U OK Foundation
#TeamRippleWorld (AUS)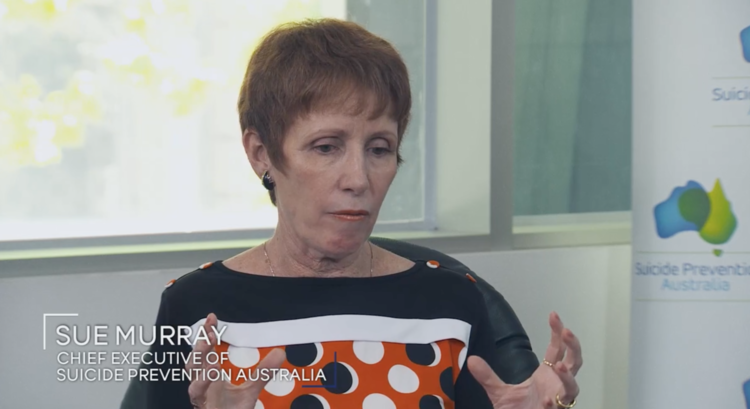 Sue Murray
CEO Suicide Prevention Australia
#TeamRippleWorld (AUS)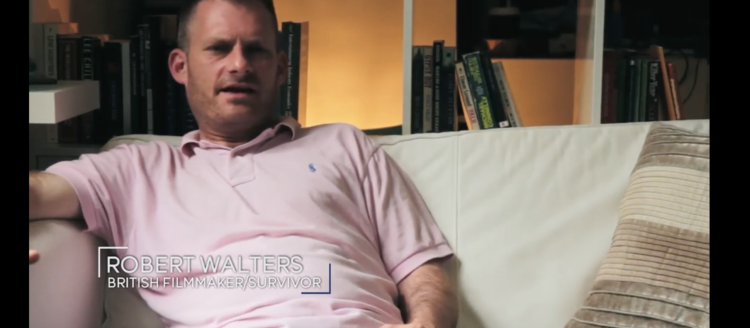 Robert Walters
British Filmaker & Survivor. Robert is an actor and writer from South London and a suicide attempt survivor.
He contacted Kevin after seeing 'The Bridge' and a close, lasting friendship has evolved.
#TeamRippleWorld (UK)